Mission
It's a pop culture universe.
Bonfire helps brands achieve orbit.
Team
We've been fanning the flames of
fandom for more than three decades.
Fire-Finder
Here's where it's hottest right now.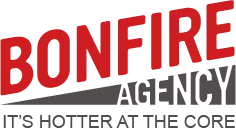 Passionate super fans are the white-hot core of popular culture. They're the ones who start the fires that spread trends, build brands and secure sales.
Independent experiential marketing firm INSTIGATOR announced that it has been selected as the marketing and sales agent charged with securing non-endemic sponsorships for Gen Con 2018, the largest and longest running tabletop gaming convention in North America. In pursuit of this effort, the Minneapolis based agency will work in tandem with BONFIRE… Read More